At a special NIEHS event held Dec. 16, Ciro Amato, Ph.D., from the Reproductive and Developmental Biology Laboratory, and Paul Wade, Ph.D., acting chief of the Epigenetics and Stem Cell Biology Laboratory, won Trainee of the Year and Mentor of the Year, respectively.
The prestigious awards, which are conferred each year on recipients nominated and chosen by NIEHS scientists and staff, distinguish individuals who have made particularly noteworthy contributions to research and service.
Fellow of the Year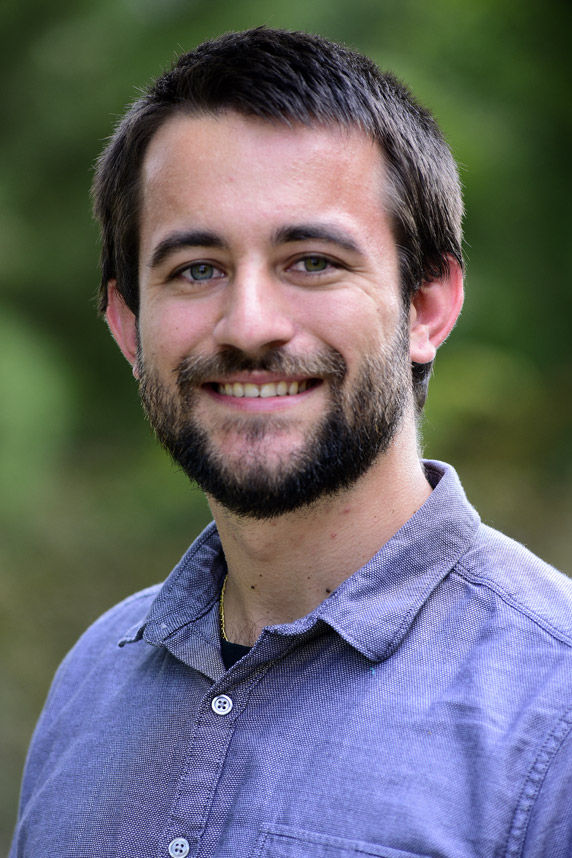 The Office of Fellows' Career Development coordinates selection of the Fellow of the Year by creating a committee that chooses the winner. This year, Amato — an Intramural Research Training Award (IRTA) postdoctoral fellow — was the winner out of eight postdoctoral and postbaccalaureate nominees. He was nominated by Humphrey Yao, Ph.D., and Francesco DeMayo, Ph.D., from the Reproductive and Developmental Biology Laboratory.
"I am honored and humbled to receive such an amazing award," noted Amato. "I cannot help but think of the love and appreciation I have for my guiding mentors, helpful colleagues, and supportive friends and family."
Amato studies the development of external genitalia, specifically the penis and how it forms during embryonic development (see sidebar for more information about his research). As a member of the Reproductive Developmental Biology Group, which is led by Yao, he also investigates whether this process is susceptible to exposure to endocrine disruptors, which are chemicals that can mimic or interfere with the body's hormones.
"I want to thank the awards committee for choosing Ciro from all the other worthy candidates," said Yao. "Since starting in my group in 2018, Ciro has proved himself to be one of the best postdoctoral fellows I have ever mentored. He has won almost every award you can imagine, and his humble demeanor and attitude of not taking anything for granted make him such a pleasure to work with."
Mentor of the Year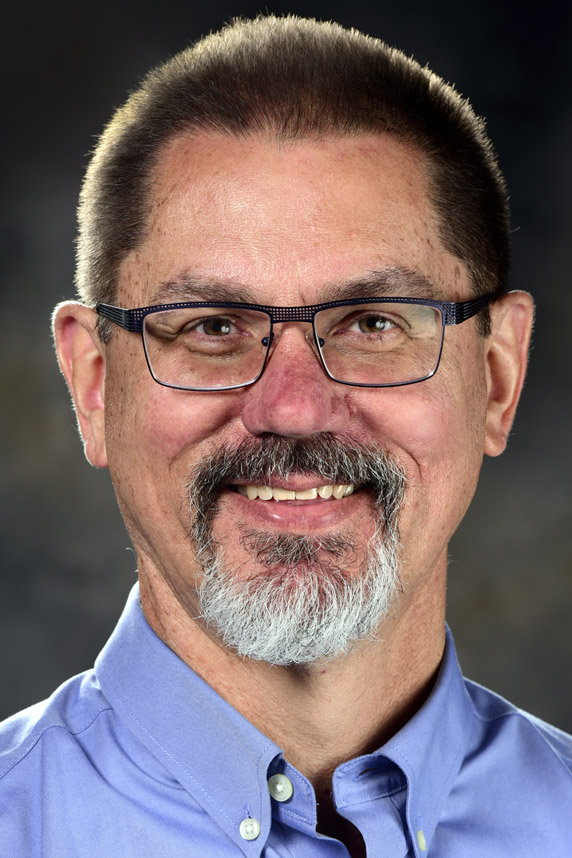 As acting chief of the Epigenetics and Stem Cell Biology Laboratory and a principal investigator, Wade keeps busy but takes time to help guide his trainees. His dedication to mentoring over the years led to his selection as the 2022 NIEHS Mentor of the Year.
"I am extremely fortunate to have the privilege of working every day with a group of young scientists who are smart, brave, ambitious, and hard-working," observed Wade. "Working with the trainees is the very best part of my job."
Wade aims to understand how a eukaryotic cell, also known as a cell with a defined nucleus, regulates genes inside the material that makes up organisms' chromosomes. His lab is looking into how such gene regulation relates to cells' biological properties, and how the environment can influence regulation, particularly in the context of cancer. Wade and his team also study diet, obesity, metabolism, and the microbiome, and their relationship to disease risk.
Competition for Mentor of the Year was stiff. There was a mere five-point difference between the winner and the lowest-scored nominee.
"That shows what great mentorship is occurring across the institute," said Jennifer Woo, Ph.D., an IRTA fellow in the Chronic Disease Epidemiology Group. She co-chaired the selection committee with Madeleine Orsini, an IRTA postbaccalaureate fellow in the Neurobiology Laboratory.
Temitope "Temi" Adideje, Ph.D., nominated Wade for his infectious enthusiasm and individual attention. In 2021, Adideje received the Emerging Global Leader Award from NIEHS, which helped him establish a laboratory in Nigeria, and he credits Wade for his success.
"When I first arrived at NIEHS in 2019, he asked me what I was interested in doing, then helped me shape the future I had in mind," said Adideje. "He treats each trainee as a mentee and a future colleague who has been entrusted into his care."
(Catherine Arnold is a contract writer for the NIEHS Office of Communications and Public Liaison.)