Evidence Based
During the summer months, many people like to break free of their stuffy gym and take their training outdoors.
And while outdoor workouts can be a fun way to change up your training, exercising in the sun is uniquely challenging.
Unlike with gym workouts, when you exercise outdoors you may contend with direct sunlight and high temperatures (depending on where you live), which can become dangerous if you don't take precautions.
In this article you'll learn everything you need to know about outdoor exercise, so you can enjoy exercising in the heat safely.
How Does Exercising in the Heat Affect Your Body?
One of the main ways doing exercise in the heat impacts your body has to do with blood flow. 
During exercise your cardiovascular system works hard to pump blood around your body, clear waste products from your muscles, and provide your muscles with oxygen. When you exercise in the heat, your body also has to shift blood flow toward the surface of your skin to cool your body down.
These competing demands place a unique strain on your cardiovascular system, which makes exercising in the heat feel considerably more challenging and hastens the point at which you feel exhausted (basically, you'll feel a higher rating of perceived exertion, or RPE). 
This is compounded by the fact your body also relies more heavily on glycogen (carbohydrates stored in your muscles) for fuel when you train in the heat, which causes a greater accumulation of waste products in your muscles that make it harder to continue exercising.
To deal with the increased blood flow demands in your muscles and near the surface of your skin, your body also reduces blood flow in your brain. When less oxygen makes its way to your brain, central neural drive (your central nervous system's ability to send signals to your muscles) decreases, which impairs your ability to produce force. This is exacerbated by an increase in brain temperature, which inhibits motor activity (your ability to move).
What's more, exercising in the heat causes mental fatigue, which limits your attention span and can decrease your resilience.
Basically, working out in high temps frazzles your nerves and causes you to flag faster than you would otherwise.
Find the Perfect Supplements for You in Just 60 Seconds
You don't need supplements to build muscle, lose fat, and get healthy. But the right ones can help. Take this quiz to learn which ones are best for you.
Is Outdoor Exercise Dangerous?
Doing outdoor exercise in hot conditions can be dangerous because it increases your risk of suffering a heat-related illness.
Heat-related illness refers to a spectrum of conditions that occur when your body produces more heat than it dissipates. As body temperature increases, so too do the severity of the conditions you can experience. 
Everyone has a different tolerance to heat, which means the risk of experiencing heat-related illness is different for everyone. 
Mild symptoms include heavy sweating, general feelings of discomfort, fatigue, cramps, dizziness, nausea, headache, and weakness. Signs of more serious conditions such as heat exhaustion or heat stroke include confusion, altered speech, loss of consciousness, seizures, and very high body temperature. 
If you want to do outdoor workouts, you must understand how well you tolerate heat and learn to recognize signs that you're approaching your limit. You can acclimate to hotter conditions to some degree, but until you do, you shouldn't push your boundaries.
Maintaining a healthy body weight can also help reduce your risk of heat-related illness, as the more fat you have, the harder it is for your body to release heat and cool itself. (Basically, as you strip away insulation—fat—your body is less susceptible to heat-related illness.)
How to Enjoy Outdoor Workouts Safely
1. Protect your skin
The most effective way to protect your skin from the sun's rays is to wear clothing. 
While that sounds bad, many brands now make lightweight clothing designed to reflect and block UV rays. Some companies also claim wearing their products will help you stay even cooler than you would without them (usually allegedly through "wicking" the sweat off your skin faster so it can more quickly evaporate).
Frankly, the scientific justification for this idea doesn't hold water (harhar), since every layer of clothing will slow the evaporation of sweat on your skin. That said, this effect is miniscule and unlikely to make you feel much hotter, and is usually worth the added sun protection. 
One good option is to pick up a pair of sun sleeves, like these or a thin long sleeve sun shirt, like this, and a lightweight baseball hat (which tend to stay on better than sun hats while working out). I also recommend lighter colors, which reflect heat better than darker colors. 
If you really don't want to wear long sleeves and a hat in the sun, sunscreen is your next best bet (especially in humid conditions where more clothing simply isn't an option). Go for something with an SPF of about 30-to-50. While many companies will sell you 70+ SPF creams, you get rapidly diminishing returns with anything over 30. SPF 30 blocks nearly 97% of UVB radiation, SPF 50 blocks about 98%, and SPF 100 blocks about 99%, for instance. 
Finally, limit your exposure to harsh sunlight. Try to avoid working out between 10 a.m. and 4 p.m. when the sun's rays are at their strongest and most likely to do harm. If you have to train during this time, try to stay in the shade as much as possible.
Find the Best Diet for You in Just 60 Seconds
How many calories should you eat? What about "macros?" What foods should you eat? Take our 60-second quiz to get science-based answers to these questions and more.
2. Stay adequately hydrated (but don't overhydrate)
Many people think you have to drink specially formulated drinks such as electrolytes to stay hydrated, especially when you exercise in the heat.
This simply isn't true, though.
Electrolytes are completely unnecessary and forcing yourself to drink more than your thirst dictates can actually lead to overhydration, where your fluid intake dilutes the sodium concentration of your blood. There's nothing wrong with drinking electrolytes if you like them, but they don't help you hydrate more than plain water. 
The best way to stay hydrated is to drink water, to thirst, and no more. Check out this article to learn why.
3. If you feel unwell, stop and cool down.
If you feel dizzy or sick, immediately reduce your exercise intensity or stop altogether.
To cool down . . .
Get into a cooler environment, ideally an air-conditioned room, but if that's not available, find shade.

Cool the largest areas of your body, such as your torso or legs, by

dowsing

yourself with (or immersing yourself in) cold water and

fanning

. Despite having small surface areas, cooling your head, face, and neck can

disproportionately

affect body temperature because they contain a large number of

thermoreceptors

that help regulate body temperature.

Drink

iced water to thirst (don't force yourself to chug fluids—it's not helpful and can be harmful when taken to extremes).
Our Most Popular Evidence-Based Articles
You don't need supplements to build muscle, lose fat, and get healthy. But the right ones can help.
Take our 60-second quiz now to learn which supplements can help you achieve your fitness goals faster.
Follow the Diet Plan that Helped Nikita Lose 15 Pounds in 3 Months
"I never thought getting in shape would be this simple! Everything just WORKS when you follow this plan." And if he can do it, why not you?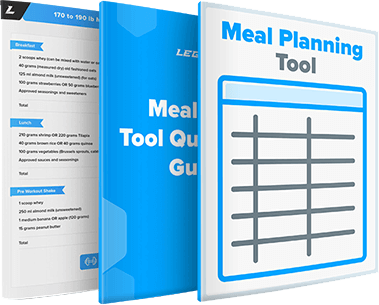 Wait!
Want a Free Custom Meal Planning Tool?
Quickly calculate your calories, macros, and micros for losing fat, building muscle, and staying healthy.
Our "No Return Necessary"
Money-Back Guarantee
If you don't like something of ours, guess what happens next?
No, we don't request you deliver it to a PO box in the Gobi Desert by carrier pigeon. Nor do we ask you to fill a cursed inkwell with orc's blood and demon saliva and then use it to complete reams of return forms written in ancient Cyrillic script.
We just . . . wait for it . . . give you your money back. Holy moo cows. And that means you can say "yes" now and decide later.
Free Worldwide Shipping & Returns
Many companies use shipping and handling fees to increase their profit margins, but here at Legion, we hate profits, so our shipping is free!
Okay, so we do dig on profits, but we also go in for happy customers, and free shipping works like gangbusters. So, if you live in the United States, your order ships free regardless of order size, and if you live elsewhere, your order ships free when it's over $199.
Why the restriction on international orders? Unfortunately, shipping abroad is very expensive, and if we didn't require a minimum order size, we'd lose a lot of money. But! We're also hustling to improve our international logistics and will be passing our savings along to our international customers.
Also, if you don't absolutely love our stuff for whatever reason, we don't request you deliver it to a PO box in the Gobi Desert by carrier pigeon.
We just . . . wait for it . . . give you your money back. No returns. No forms. No nonsense. Holy moo cows.
That means you can say "yes" now and decide later. You really have nothing to lose.
Clinically Effective Doses
Many ingredients in supplements don't have any scientifically validated benefits, and many ingredients that do are often underdosed to the point of irrelevance.
That's why we only use the choice ingredients and precise doses shown to be effective in peer-reviewed scientific studies.
Clinically Effective Doses
You need more than great ingredients to make great products—you also need proper doses. That's why we use the precise doses of ingredients shown to be effective in peer-reviewed scientific studies.
100% Natural Ingredients
"Natural" doesn't always mean "better," but in many cases, natural ingredients are superior to artificial ones for various reasons, including purity, safety, and efficacy.
That's why all of our ingredients in all of our products come from plant and animal sources, including sweeteners, colors, and flavors.
Made in USA
If you want to ensure the supplements you're swallowing every day are safe and effective, you want products produced in the USA.
That's why all of our supplements are made in America in NSF-certified and FDA-inspected facilities that operate in accordance with the Current Good Manufacturing Practice (cGMP) regulations.
Lab Tested
Did you know that supplements can contain dangerously high levels of toxins like lead, arsenic, and cadmium?
That's why we test every ingredient of every supplement we produce for heavy metals, microbes, allergens, and other contaminants and ensure they meet the strict purity standards set by the FDA.
Naturally Sweetened & Flavored
While artificial sweeteners may not be as dangerous as some people claim, studies suggest that regular consumption of these chemicals may indeed be harmful to our health.
That's why all of our supplements are naturally sweetened and flavored and contain no artificial food dyes, fillers, or other unnecessary junk.
Science-Backed Ingredients
Many ingredients in supplements don't have any scientifically validated benefits. That's why we only use choice ingredients shown to be effective in peer-reviewed scientific studies.
---
Split your entire online purchase into 4 interest-free payments, over 6 weeks with no impact to your credit.
25%
today
25%
2 weeks
25%
4 weeks
25%
6 weeks
---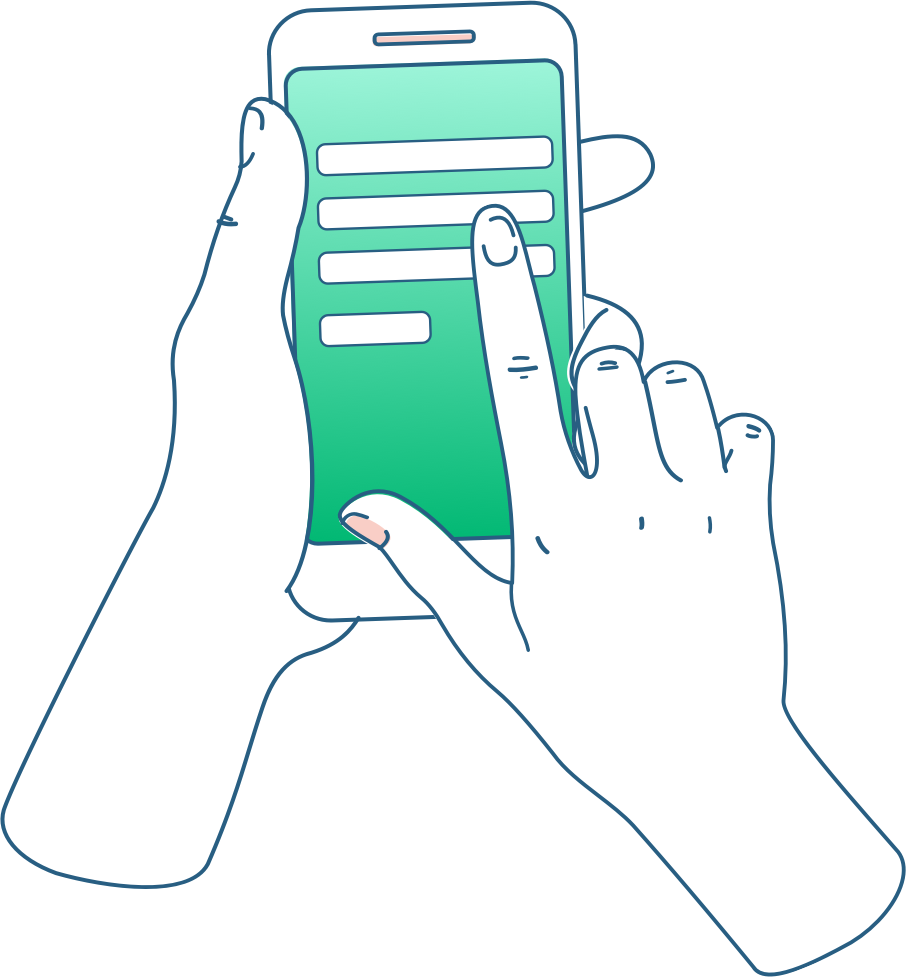 Shop and add items to your cart as normal!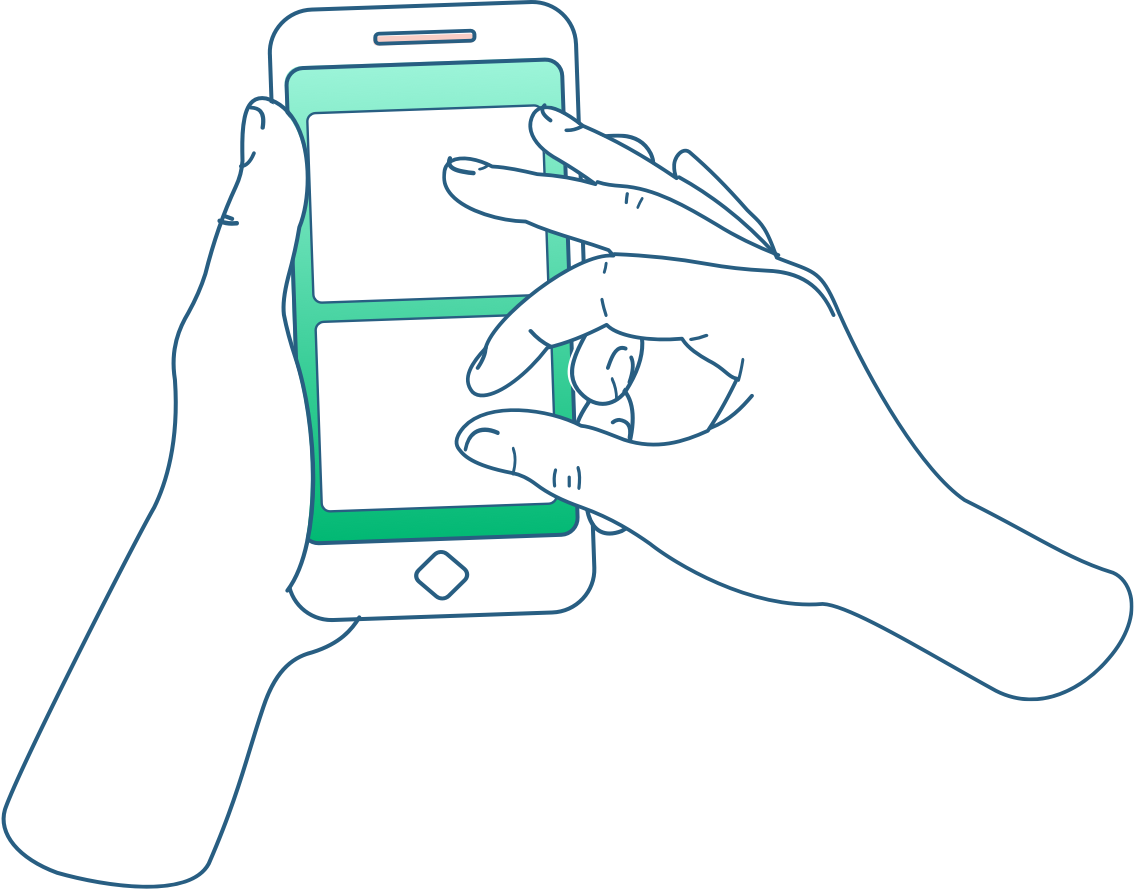 Choose Sezzle at Checkout! You'll be redirected to Sezzle to Sign Up or Log In
to complete your order.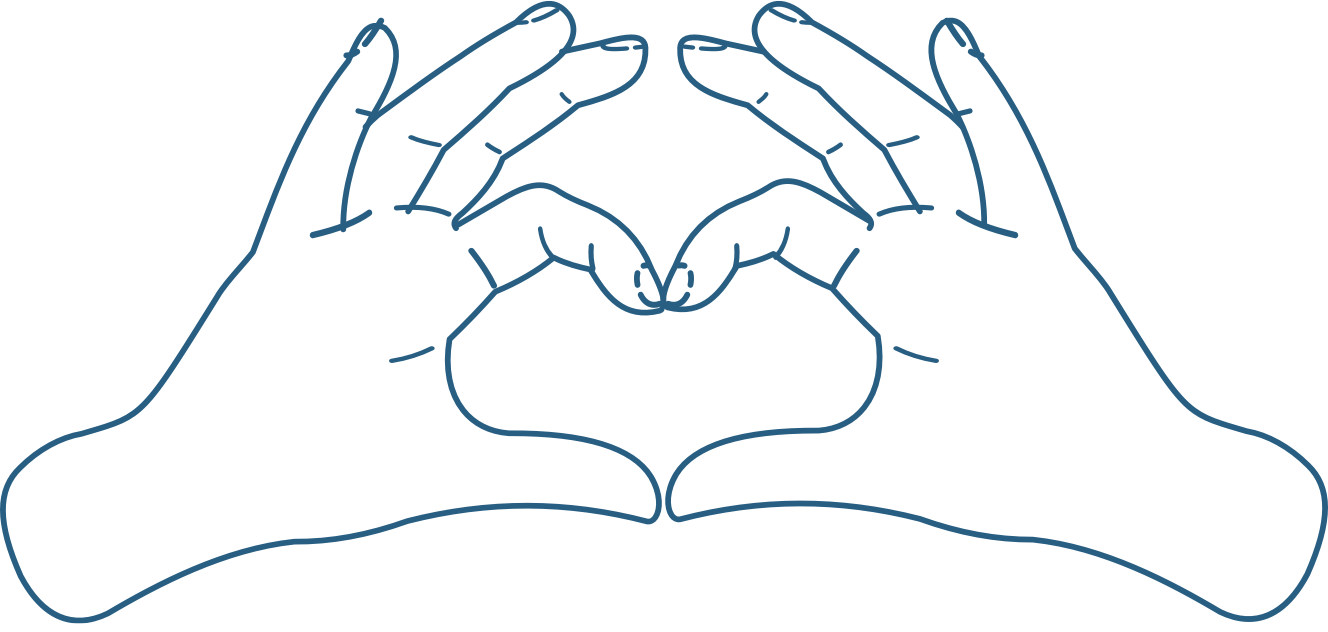 Your order will be shipped out right away* and your payments will be split up
over 6 weeks.
*shipping times subject to merchant shipping policy
---
Shop directory. Reschedule payments. Plus more!
Waiver and Release of Liability
In consideration of the services and/or products offered by Legion Athletics, Inc. ("Legion") including, but not limited to, nutrition plans, exercise routines and coaching, and in addition to the payment of any fee or charge:
I knowingly and voluntarily enter into this waiver and release of liability and hereby waive any and all rights, claims or causes of action of any kind whatsoever arising out of my use of Legion's services and/or products, and I hereby release and hold harmless Legion and its consultants, officers, contractors, agents, owners and employees from any and all responsibility, liability, cost and expenses, including for injuries, damages or disorders (physical, metabolic, or otherwise), resulting from my use of Legion's services and/or products.
I understand that fitness activities including, but not limited to, strength, flexibility, and cardiovascular exercise, with or without the use of equipment, are potentially hazardous activities that involve a risk of injury and even death, and I am voluntarily participating in these activities and using equipment and machinery with knowledge of the risks involved. I hereby agree to assume and accept any and all risks of injury or death related to said fitness activities.
I understand Legion's services and products are not meant to treat or manage any health conditions or circumstances, and I acknowledge that Legion has recommended I obtain a healthcare provider's approval for my use of Legion's services and/or products, through regular physical examination(s) and/or consultation. I acknowledge that I have obtained my healthcare provider's approval or have decided to use Legion's services and/or products without such approval and hereby assume all responsibility for my use of said services and/or products.
I understand that results from using Legion's products and/or services are not guaranteed, and I agree to not hold Legion liable for any outcomes or lack thereof.
OUT OF STOCK
Security Check
Please click the checkbox below. We apologize for the inconvenience.
Fact Checked
Our scientific review board of nutritionists, dietitians, molecular biologists, doctors, and other accredited experts is responsible for reviewing every article, podcast, and video we produce to ensure they're evidence based, accurate, trustworthy, and current.
Thanks to their connections, credentials, and academic experience, this team of MDs, PhDs, and other professionals has access to a wealth of research published in the largest and most prestigious journals in the world.
This allows them to not only review individual studies but also analyze the overall weight of the evidence on any and all topics related to diet, exercise, supplementation, and more.
If you feel that any of our content is inaccurate, misleading, out-of-date, or anything less than factual, please let us know in the comments section of the article in question.
Evidence Based
We follow a detailed, rigorous, multi-step process to create content that meets the highest standards of clarity, practicality, and scientific integrity.
First, our research associates provide our editorial team with accurate, up-to-date, proven scientific evidence.
Then, our editorial team uses this research to draft articles and outlines for podcasts and videos.
Finally, our scientific review board reviews the content to ensure all key information and claims are backed by high-quality scientific research and explained simply and precisely.
If you feel that any of our content is inaccurate, misleading, out-of-date, or anything less than factual, please let us know in the comments section of the article in question.